Movie Finder supports
How it works
After this extension has been added to your Chrome browser, follow the simple steps below:
Type @ in your address bar
Followed by the hotkey of the movie sites of your choice
Leave a character space
Type your search query.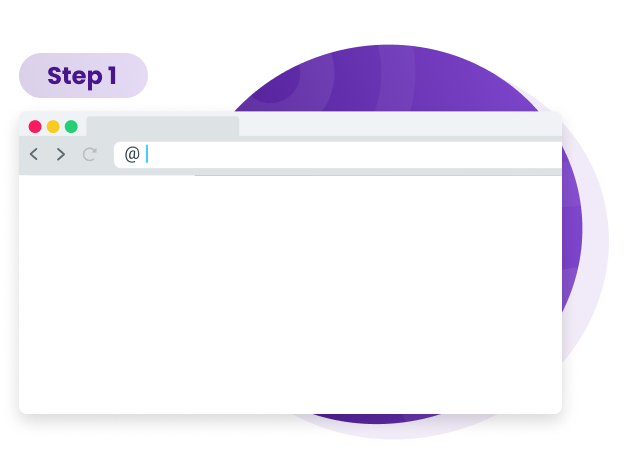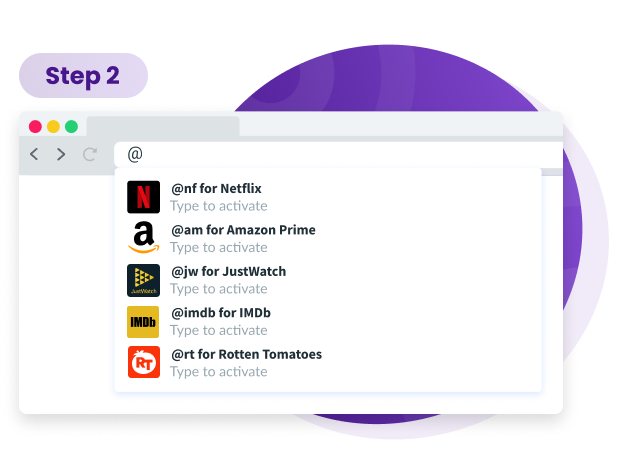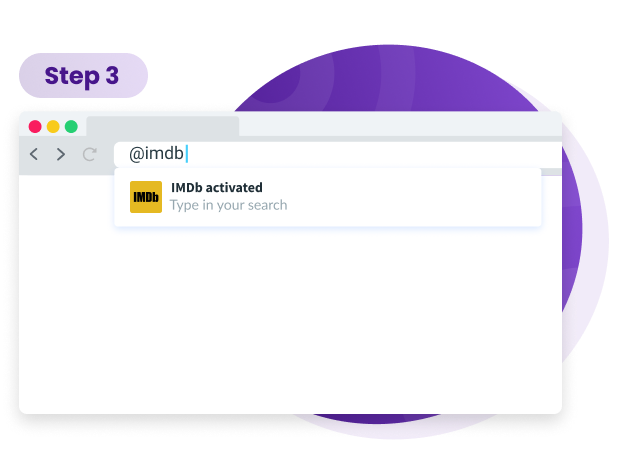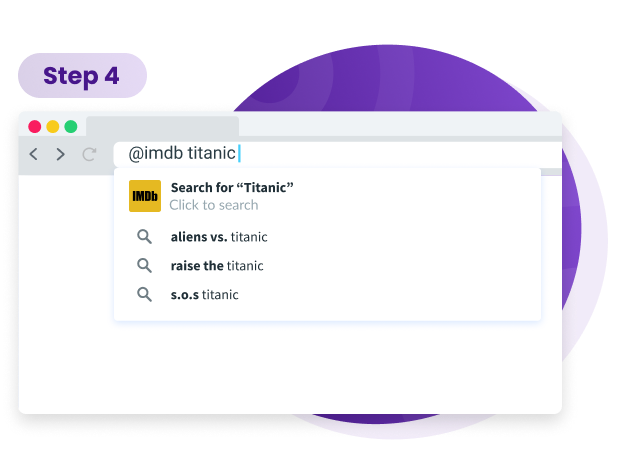 Movie Finder will change your search engine to our default search engine, powered by Yahoo.
In this extension, we support Yahoo, Google, and Bing. If you want to select a different search engine, you can go to the "Settings" tab of the extension's action window and make the change.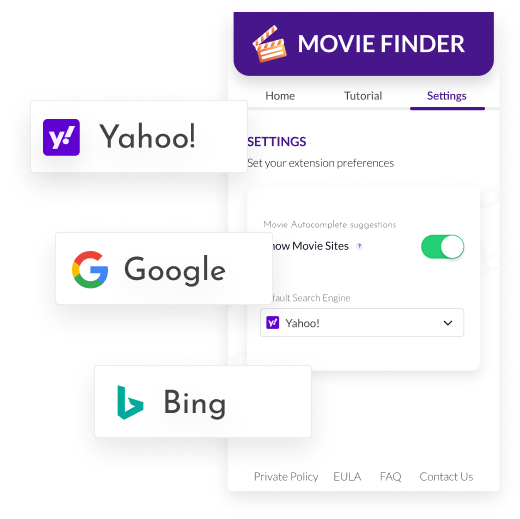 Frequently Asked Questions
1. Why people use Movie Finder?
Movie Finder is a great tool to help you discover movies and TV shows much more easily and conveniently. For movie fans that search for music online all the time , it is quite a hassle to type the URL and go to the movie site each time. Movie Finder provides you quick @ commands to search for movie on the movie site you like via one simple command directly from your address bar.
2. Can I turn off the Movie Finder quick commands function?
Yes. When you are not searching for movies or TV shows and don't want to activate the quick commands by mistake, you can go to the Settings of this extension and temporarily turn off the function. Don't forget to turn it back on when you need to use it next time.
3. Can I change my default search engine and still use the Movie Finder quick search commands?
Yes. Movie Finder supports the world's top known search engines such as Google, Yahoo, and Bing. When it's added to your browser, the default search engine will be modified to Yahoo. If you want to select a different one, you can go to the Settings of this extension and make the change.
4. Is this extension free?
Yes, it is a free extension in the Chrome Web Store.
5. How do you make money?
The default search engine we offer to you is one of the top search engines in the world. We get the payment as an affiliate partner when you use this search engine. For more information, please read our Terms and Conditions.
6. How can I uninstall/removie it from my browser?
If you want to uninstall/remove this extension from your Chrome browser, please visit the Uninstall Page and follow the instructions.